Welcome to our June newsletter !
We don't have any new releases for you this month – BUT, what we do have is..

.
And now for some background reading...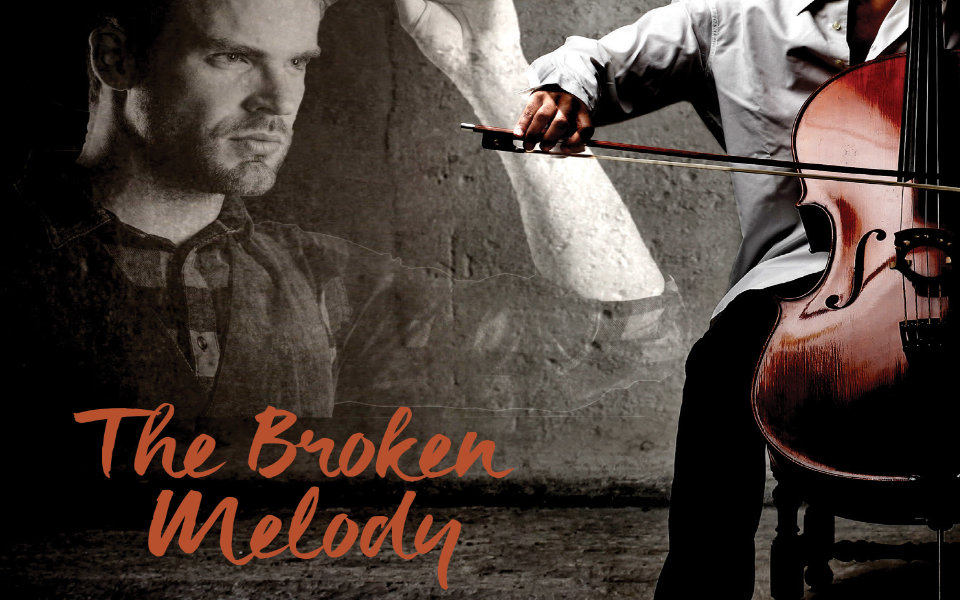 Frederick Joseph, better known as 'FJ' Twaites was on born 23 rd May 1908 in Sydney. He left school at 13 and began work in the clothing industry.
He is best known for
The Broken Melody
, written when he was 19 and self-published, before being made into a film in 1938, as well as being recorded as a radio series.
Thwaites left for England to write screen scenarios in 1933.
He spent several months there, and several months in Hollywood, attempting to sell his work to movie producers. According to Thwaites, his not being aware of the copyright laws cost him an estimated fifteen thousand pounds at the time. Later in 1933 Thwaites began touring Australia looking for manuscripts to publish and in 1936 he founded his own publishing firm.
While working at 5KA (Adelaide) as a production manager he met his wife Jessica Harcourt. Together they travelled to the Pacific Islands and the Panama Canal on their way to England, along the way researching material for future novels.
Thwaites was one of the most popular authors of the 1940s and 1950s, and wrote thirty one adventure novels. Many of his stories were set in the Riverina region, where his great-grandfather (Frederick Jenkins) started Buckinbong Station.
Fortunately for us, AWA produced quite a number of radio serials based upon the stories of FJ Thwaites which we have been releasing since late last year – including:
The Broken Melody, Out Of The Dawn, Oasis Of Shalimar, The Man Who Came To Kill, The Passage Of The Tangmar
, and
No Rainbow In The Sky
(to be followed soon by
Beyond The Rainbow
).


Here's a tip...want to 'try before you buy', or not entirely sure if that's the show you're after?
Click the 'Sample Episode' tab on our website and you can hear the first episode of each the titles we currently have available (don't forget we're constantly adding new shows to the line-up).
Sometimes you're asked to 'grab a gift', having been told the intro sounds something like 'this' … other times there's confusion with a similar sounding title of a show … a visit to 'Sample Episode' can help solve the problem.
Alternatively, call us for a sample CD and we'll put one in the post for you, along with our catalogue.
Order Options:
Website: gracegibsonradio.com and use the Paypal secure payment system or phone us on (02) 9906-2244 with credit card details,
or fax (02) 9906-2114, or send a cheque or money order to:
Grace Gibson Productions, PO Box 7377, Leura NSW 2780.
If sending a cheque or money order please ensure you nominate what you are ordering and include your address details for dispatch.
If you do not wish to receive further updates, please email us at info@gracegibsonradio.com with REMOVE in the title line and include your details, or phone us on (02) 9906-2244 or fax on (02) 9906-2114.
A Few Important Notes… Please Consider Carefully Before Ordering:


mp3 Format on CDs (may not play in some CD players); mp3 on USB Flash Drives; m4a (AAC) on Downloads
Audio Quality - Whilst we go to great lengths to ensure the audio quality we offer is the best we possibly can - including processing our material through the worlds best audio processing from CEDAR Cambridge - the programs offered herein have, in many instances, been retrieved from original recordings produced on 16 inch, 12 inch and 10 inch record albums and may therefore reflect the recording and reproduction fidelity of their times. In offering these programs for sale to the general public, we cannot accept responsibility, nor offer refunds, for any disappointment with the audio quality that some of these serials may exhibit.