Lots on offer this month – new products, drama, comedy, discounts
and facts…
Girl On The Run
As secretary to Julian Kilburn, Kay Kinneal was asked to work back. During
that evening Julian asked her to marry him and she declined. After a struggle
between them, Julian fell to the floor and was unconscious. Kay fled into the
night. The police are sure he was murdered…but was Kay actually the one
104 x 12 min episodes $45.00
Cactus: Buy The Month (May 2019)
It was quite a political month – now that things seem to have sorted
themselves out a bit, have a really good giggle with the May Cactus episodes.
A good radio play is a dramatised story which brings pleasure and enjoyment
to listeners – and Starlight Theatre most definitely fills these requirements.
Starlight Theatre provides a broad range of genres – from mystery and
romance, to comedy and suspense. A great series and there are more episodes
to come.There are 15 self-contained stories on this Volume. $35.00
Monthly Specials

Address Unknown –Buy 4 volumes and get the fourth one free ($105.00 instead of $140.00). All four volumes must be bought in the one purchase..
Tension – crime and mystery/suspense $35.00
First Love – an innocent girl is manipulated by her aunt $35.00
The Clock – human interest stories narrated by 'Father Time' $25.00
Fun, Fact, Frivolous or Fiction – this month focussing on The National
Film and Sound Archive (NFSA).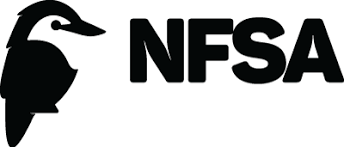 1. The National Film and Sound Archive is Australia's 'living' archive – the
custodian of items that are not only collected, but preserved for future generations and shared in many diverse ways.
2. The NFSA was established in 1984, with its roots dating back to the 1930s.
3. The NFSA Collection holds more than 2.8 million works, including films,
television and radio programs, sound recordings, videos, audio tapes, records,
compact discs, phonograph cylinders and wire recordings.
4. The NFSA Collection also encompasses documents and artefacts such as photographs, posters, lobby cards, publicity items, scripts, costumes, props, memorabilia, oral histories, and vintage equipment.
5. The NFSA's radio collection spans the period from the first quarter of the 20th century to today.
6. The NFSA's sound collection includes titles created for Australian commercial and community radio stations and networks.
7. Thanks to the generosity of collectors, producers and stations the Broadcast collection includes a wide variety of genres from drama serials, variety and quiz shows, jingles, news and current affairs, talk shows, documentaries, sport and inaugural broadcasts to recordings of significant events and natural disasters.
8. The NFSA's Oral History program collects personal recollections of careers in film, TV, radio and recorded sound.
9. Established in 2007, the Sounds of Australia is the NFSA's selection of sound recordings
with cultural, historical and aesthetic significance and relevance, which inform or reflect life in
Australia. In 2012 Grace Gibson Productions was honoured to be inducted into the 'Sounds of Australia' registry in recognition of the volume of work produced by our Company over the years: the first corporation to be so honoured by the NFSA.
10. Each year, the Australian public nominates new sounds to be added to the Sounds of Australia with final selections determined by a panel of industry experts. Nominations for this year's Sounds of Australia close 30 June 2019. You can nominate now via www.nfsa.gov.au.
Order Options:
Website: gracegibsonradio.com and use the Paypal secure payment system or phone us on (02) 9906-2244 with credit card details,
or fax (02) 9906-2114, or send a cheque or money order to:
Grace Gibson Productions, PO Box 7377, Leura NSW 2780.
If sending a cheque or money order please ensure you nominate what you are ordering and include your address details for dispatch.
If you do not wish to receive further updates, please email us at info@gracegibsonradio.com with REMOVE in the title line and include your details, or phone us on (02) 9906-2244 or fax on (02) 9906-2114.
A Few Important Notes… Please Consider Carefully Before Ordering:
mp3 Format CDs - these may not play in some CD players
Audio Quality - Whilst we go to great lengths to ensure the audio quality we offer is the best we possibly can - including processing our
material through the worlds best audio processing from CEDAR Cambridge - the programs offered herein have, in many instances, been
retrieved from original recordings produced on 16 inch, 12 inch and 10 inch record albums and may therefore reflect the recording and
reproduction fidelity of their times. In offering these programs for sale to the general public, we cannot accept responsibility, nor offer refunds,
for any disappointment with the audio quality that some of these serials may exhibit.