Lots of new releases, discount shopping, bonus buys, and info on downloads
Spend $100.00 or more and choose a free gift from our 'Grace Gibson Radio Classics Collection' – your choice of one free Volume with each retail order (valid until 31st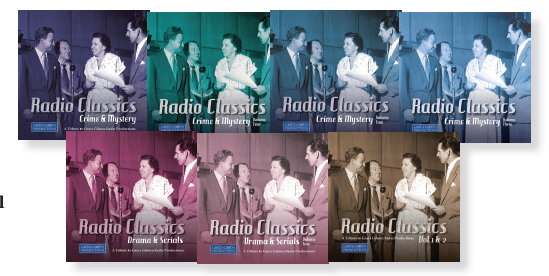 The Uninvited (Volume 3)
We promised this one in time for Christmas and we have kept that promise! More great tales which hopefully won't cause too many
sleepless nights in the lead up to Christmas. 15 x 24 minute selfcontained
The Passing Parade (Volumes 23 & 24)
A perennial favourite, especially for gifts – John Doremus has a wonderful talent, not to mention fabulous voice, for entertaining
us with these great stories of people, places and events throughout history. 50 tracks on each volume. $35.00
Starlight Theatre (Volume 3)
The combination of genres in these episodes prove popular with those
who prefer variety in their listening. 15 x 24 minute self-contained episodes.
Cactus: The Best of 2019
The requests have been flowing, and so here it is – 100 tracks from the
How Green Was My Cactus series in 2019.
Classic Cactus: Buy The Month November
It's not just schoolies who misbehave in November – but we do take a
satirical swipe at them, amongst others, in this release of what 'aired' in
Cactus last month. 21 tracks. Download only. $12.00
Best of Cactus
And it you'd like to make it a totally Cactus Christmas, then how the Best of Cactus Package - 20 years worth (20 volumes x around 100 episodes – that's about two thousand episodes of Cactus!). It covers 1999, 2001, 2002, 2003… all the way to 2019. AND – it's still at just $350.00 for the lot: that's under 18 cents per track! Now who's laughing?
For the complete Cactus tragic you could also include Early Cactus Volumes - $20.00 each or buy all 5 Volumes for $80.00. The Early Cactus Volumes cover the Hawke era and include
Cactus Pieces, Cactus Slices, The Cactus Chronicle, King Bonza Rides Again and Cactus Goes Bananas.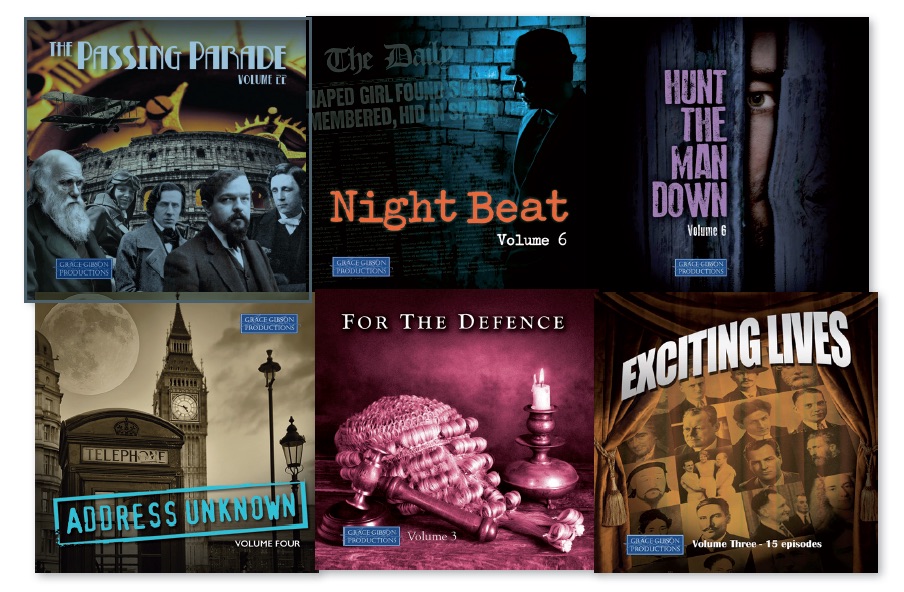 Stay tuned for our December Newsletter – we'll have quite a few new products, along with some Christmas specials that'll broaden your options.
Order Options:
Website: gracegibsonradio.com and use the Paypal secure payment system or phone us on (02) 9906-2244 with credit card details,
or fax (02) 9906-2114, or send a cheque or money order to:
Grace Gibson Productions, PO Box 7377, Leura NSW 2780.
If sending a cheque or money order please ensure you nominate what you are ordering and include your address details for dispatch.
If you do not wish to receive further updates, please email us at info@gracegibsonradio.com with REMOVE in the title line and include your details, or phone us on (02) 9906-2244 or fax on (02) 9906-2114.
A Few Important Notes… Please Consider Carefully Before Ordering:
mp3 Format CDs - these may not play in some CD players
Audio Quality - Whilst we go to great lengths to ensure the audio quality we offer is the best we possibly can - including processing our
material through the worlds best audio processing from CEDAR Cambridge - the programs offered herein have, in many instances, been
retrieved from original recordings produced on 16 inch, 12 inch and 10 inch record albums and may therefore reflect the recording and
reproduction fidelity of their times. In offering these programs for sale to the general public, we cannot accept responsibility, nor offer refunds,
for any disappointment with the audio quality that some of these serials may exhibit.