Two great new dramas, more fresh Cactus, November specials and the audio story from Sound Kitchen
New releases
The Man In The Mist
A suspense drama dealing with the men of the Eliot family and the women
who become involved in their lives. A great cast including Owen Weingott,
Lyndall Barbour, Neva Carr Glyn and Vivienne Lincoln.
104 x 12 minutes - $45.00
All of the How Green Was My Cactus episodes broadcast during October
are now available for download – 23 great episodes for just $12.00. These
downloads have definitely established a fan base. NB: Download only.
A new edition to this popular espionage/investigation series, wherein
Private Investigator Dick Mallory wages a relentless war against those who
live in the shadows of life. The series was written by Ross Napier and with
Frank Waters (star of Cattleman) as Dick Mallory. 15 x 24 mins - $35.00
Monthly Specials for November

Shadow of Fate – ordinary people in extraordinary circumstances $25.00
Fun, Fact, Frivolous or Fiction…this month focusing on audio production with insights offered by Sound Kitchen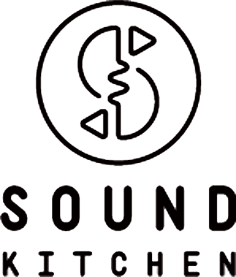 1. Bill Dowling and Karly Joyce are the Sound Kitchen studio team specialising
in voice-overs for TV, Radio, Podcasts, Audio books, documentaries and more.
2. A 30 second ad can take hours to complete - from recording, to editing & mixing then delivering, it can take 10 minutes, or even days!
3. Bill will never forget a session from the 80's: it took 5 hours for a voice artist
to record 4 words. The client had the artist laying down, crouching, squatting -
to get the desired sound. Budgets have changed a lot since then!
4. Our studio has a corner dedicated to long reads. When a voice artist needs to read for more than an hour at a time, they can sit facing away from the engineer behind the glass and not be distracted.
5. If we need a sound effect that we don't have on file, we create the sound we need by recording it. e.g. a phone alert, crowd noises, etc
6. In a recent radio session, the voice artist had to sit and pretend she was driving to enhance the feel of the script - which had a person being pulled over by police, with the 'police' approaching her off microphone. Another voice had to block one nostril to give a 'nerd' tone.
7. Before digital times, we recorded audio onto tape. It required precise documentation to know exactly where every take was located - no cut and paste! After editing and de-breathing a track, you'd end up with slithers of tape stuck all around the studio in case you needed to put them back in.
8. While lots of people have home studios now, you can't beat a professional studio for quality. We recently linked up with a home studio which proved to be problem as we could hear a toilet flushing! The voice at the other end said 'can't you just edit it out'??
9. Not everyone can be a voice artist - it's a skilled art and is very different to acting. Reading out loud without sounding like you're reading isn't easy. We often have professional talent in the studio for 2 minutes; one take!
10. We've been recording How Green Was My Cactus since the early 90's. It's now Australia's longest running radio series; written by Doug Edwards and starring Keith Scott and Robyn Moore.
Order Options:
Website: gracegibsonradio.com and use the Paypal secure payment system or phone us on (02) 9906-2244 with credit card details,
or fax (02) 9906-2114, or send a cheque or money order to:
Grace Gibson Productions, PO Box 7377, Leura NSW 2780.
If sending a cheque or money order please ensure you nominate what you are ordering and include your address details for dispatch.
If you do not wish to receive further updates, please email us at info@gracegibsonradio.com with REMOVE in the title line and include your details, or phone us on (02) 9906-2244 or fax on (02) 9906-2114.
A Few Important Notes… Please Consider Carefully Before Ordering:
mp3 Format CDs - these may not play in some CD players
Audio Quality - Whilst we go to great lengths to ensure the audio quality we offer is the best we possibly can - including processing our
material through the worlds best audio processing from CEDAR Cambridge - the programs offered herein have, in many instances, been
retrieved from original recordings produced on 16 inch, 12 inch and 10 inch record albums and may therefore reflect the recording and
reproduction fidelity of their times. In offering these programs for sale to the general public, we cannot accept responsibility, nor offer refunds,
for any disappointment with the audio quality that some of these serials may exhibit.