Free

standard post within Australia until Christmas, along with a great range of pre-Christmas specials, and ... the big news
D O W N L O A D S

are finally here….

It's been a l-o-o-o-n-g wait, but finally, you can start downloading shows directly from our website to your computer, including this month's specials. We'll be constantly adding new titles to the
Downloads catalogue – please check back regularly to see what's new. Please note these are often very large files and it may take a while to fully download the zipped file/s to your computer, subject to your internet connection speeds.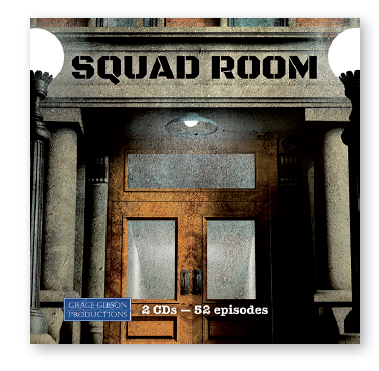 Edit this to insert text.
Watch out for Volume 14 later this month (yay!)
Squad Room – available late November
Each episode is a self-contained story – each being a mystery from
the police files. Can you solve the crime before the detective does?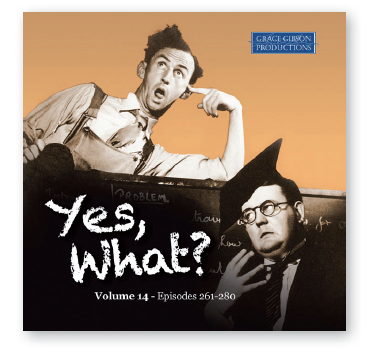 NOVEMBER SPECIALS
Shop early for Christmas with these great bargains during November…
Strip Jack Naked – a horsey murder mystery $25.00
The Bishop's Mantle – pre-war romance in a vicarage $30.00
Stranger In Paradise – murder mystery in Hollywood $35.00
Too Young To Die – heartbreak, rescue and infatuation $35.00
The Shame of Sefton Ridge – small town shadows grow long $35.00
I, Christopher Macaulay – from Sandhurst to Australian bush $40.00


And remember, all orders receive free standard post until Christmas, and orders over
$150.00 receive free express post (delivery within Australia only).
Order Options:
gracegibsonradio.com and use the Paypal secure payment system or phone us on (02) 9906-2244
with credit card details, or fax (02) 9906-2114, or send a cheque or money order to:
Grace Gibson Productions, PO Box 7377, Leura NSW 2780.
If sending a cheque or money order please ensure you nominate what you are ordering and include your address details for
dispatch. If you do not wish to receive further updates, please email us at info@gracegibsonradio.com with REMOVE in the
title line and include your details, or phone us on (02) 9906-2244 or fax on (02) 9906-2114.
A Few Important Notes… Please Consider Carefully Before Ordering:
mp3 Format CDs - these may not play in older CD players
Audio Quality - the programs offered herein have, in many instances, been retrieved from original recordings produced on 16 inch, 12 inch and 10 inch
record albums and may therefore reflect the recording and reproduction fidelity of their times. In offering these programs for sale to the general
public, we cannot accept responsibility, nor offer refunds, for any disappointment with the audio quality that some of these serials may exhibit.
Not for Broadcast - not to be used by radio or other media, or posted on the internet.