A new financial year, a new catalogue with many reduced prices, a new package to assist
the budget, plus some background info on the record-breaking Australian comedy series
How Green Was My Cactus… oh, and a bit of drama to round things out! Phew - so much!
We've just released our new catalogue - it includes new shows, upcoming releases and quite a few reduced prices - definitely worth a look. Our new releases this month are additional volumes to existing series - can't get too much of a good thing!
Our new releases this month
Crime Fighters Vol 3
Each episode salutes a different area of investigation and solving crimes – police
officers, federal agents, laboratory technicians, to those who study human nature.
(15 x 24 mins: around 6 hours).
A mystery-adventure series featuring private investigator Dick Mallory.
(15 x 24 minutes: around 6 hours).
We also have a new budget friendly package buy… The Catherine Gaskin Collection – buy all three radio adaptations of the Catherine Gaskin novels for just
$100.00. That's Sara Dane, I Know My Love and The Tilsit Inheritance for just $100.00 (instead of $135.00). BUY
Monthly specials - it's not all tax time stories; Francophiles may wish to commemorate Bastille Day with a tale or two set in France.

T-Men – tax investigators get serious $35.00
Desiree – the woman Napoleon always trusted $35.00
Fun, Fact, Frivolous or Fiction –
focusing on How Green Was My Cactus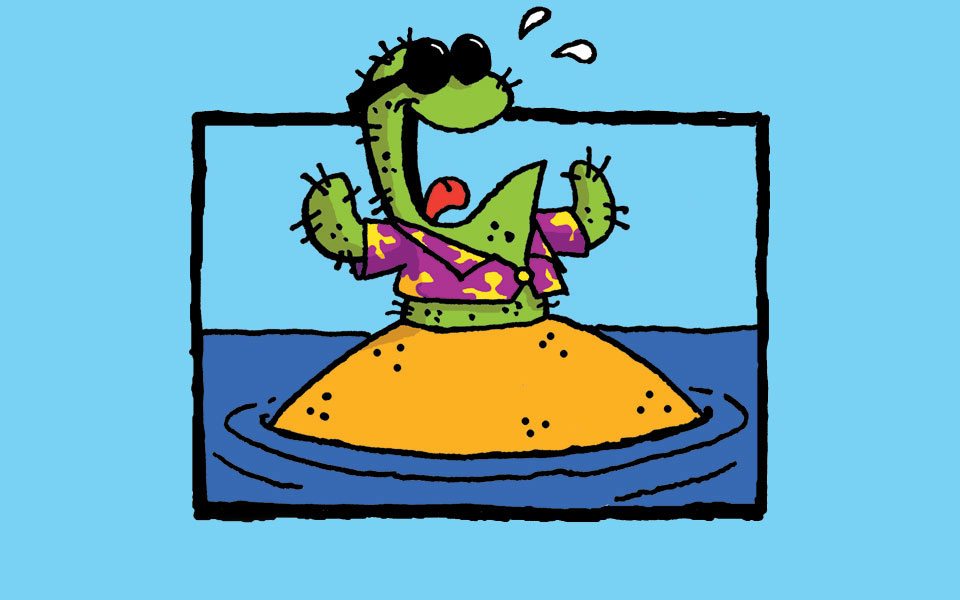 1. How Green Was My Cactus is the longest running radio series (32 yrs so far) in the history of Australian radio, overtaking the legendary Blue Hills (27 yrs). The aim is to beat the English radio show 'The Archers' (68 yrs so far), so some of the Cactus crew will be contributing posthumously.
2. Setting the show on Cactus Island was inspired by Treasurer Paul Keating who in 1986 declared that Australia was in danger of becoming a Banana Republic. The name 'How Green Was My Cactus' was taken from the book/movie 'How Green Was My Valley' about a Welsh mining community that had seen better days.
3. Impressionist Keith Scott provides all the male character voices for Cactus. Keith has also
worked in the US providing voices for Warner Brothers, Disney and Jay Ward Studios. He has also written books about the history of Jay Ward Productions. One body, a thousand voices.
4. The female characters in Cactus are voiced by Robyn Moore who has had a chequered past. Robyn has been National Patron of Make a Wish Foundation for 25 years and children will know her as the voice of their beloved koala Blinky Bill. R&R sailors will remember Robyn as the sultry
singer at the infamous Bourbon and Beefsteak Night Club at Kings Cross.
5. The music for the Cactus theme was written in 1986 by Tony King who went on to become
'Australian Songwriter of the Year – 2009'. But not for the Cactus theme.
6. The show's creator Doug Edwards has written, co-written or edited every episode of Cactus (6,800 so far), except for 5 episodes in 1993 when he was unconscious in hospital.
7. Cactus has been performed as a live show in theatres, and in the famous Spiegeltent where several audience chairs collapsed and provided unintended sight gags.
8. The cast was invited to perform a Cactus show at the Lodge in Canberra to celebrate the 60th birthday of Bob & Hazel Hawke. They couldn't do it because of other commitments but they still brag about it.
9. Hazel Hawke said the impressions of her were 'uncomfortably close'.
10. Ex-PM John Howard said of Cactus, 'Some of it's very funny'.
Order Options:
Website: gracegibsonradio.com and use the Paypal secure payment system or phone us on (02) 9906-2244 with credit card details,
or fax (02) 9906-2114, or send a cheque or money order to:
Grace Gibson Productions, PO Box 7377, Leura NSW 2780.
If sending a cheque or money order please ensure you nominate what you are ordering and include your address details for dispatch.
If you do not wish to receive further updates, please email us at info@gracegibsonradio.com with REMOVE in the title line and include your details, or phone us on (02) 9906-2244 or fax on (02) 9906-2114.
A Few Important Notes… Please Consider Carefully Before Ordering:
mp3 Format CDs - these may not play in older CD players
Audio Quality - Whilst we go to great lengths to ensure the audio quality we offer is the best we possibly can - including processing our
material through the worlds best audio processing from CEDAR Cambridge - the programs offered herein have, in many instances, been
retrieved from original recordings produced on 16 inch, 12 inch and 10 inch record albums and may therefore reflect the recording and
reproduction fidelity of their times. In offering these programs for sale to the general public, we cannot accept responsibility, nor offer refunds,
for any disappointment with the audio quality that some of these serials may exhibit.